Bei schönen Wetter am Yppenplatz im 16. Bezirk. Bei Schlechtwetter in angrenzenden Lokalen.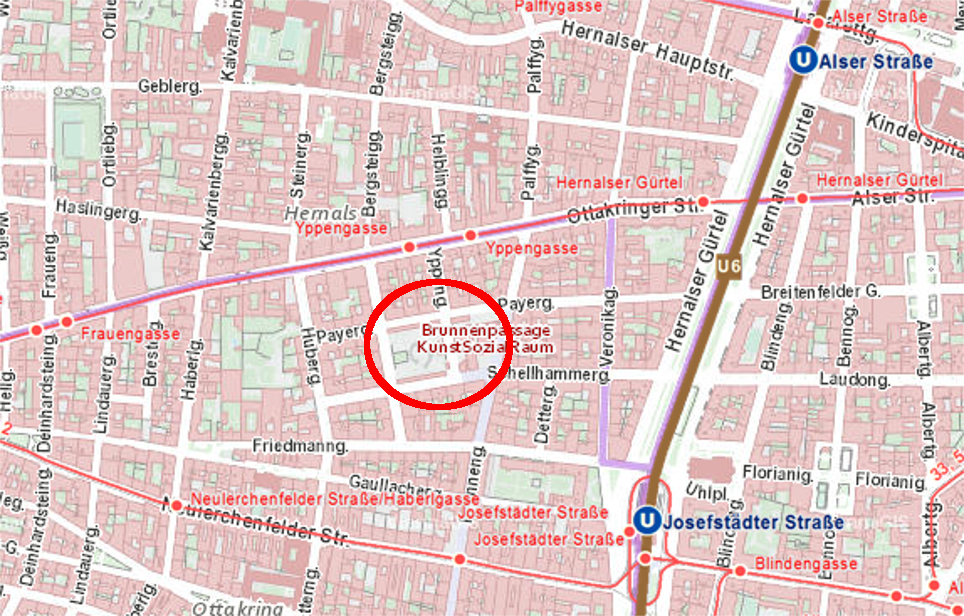 Der Yppenplatz ist am besten über die U-Bahn-Linie U6 (Josefstädter Straße) oder die Straßenbahnenlinien 44 (Yppengasse) und 2 (Brunnegasse) zu erreichen.
If the weather is nice, the bookfair will take place outside at the Yppenplatz in the 16th district of Vienna. If not it's in surrounding places.
You may best reach the area via metro U6 (Josefstädter Straße) or the tramways 44 (Yppengasse) and 2 (Brunnengasse).
Veranstaltungsorte/ event locations:
AU (Brunnengasse 76, Wien 1160), Map
Fania (Yppenplatz 1, Wien 1160), Map
EKH (Wielandgasse 2-4, Wien 1100), für Film und Party, Map
ZUM DRUCKEN/ FOR PRINT: